Safeguarding E-learning
In this section, you will find useful e-learning materials regarding children's safeguarding.
Forced Marriage
This online course has been developed with the Forced Marriage Unit of the Foreign Office. It aims to raise awareness, challenge perceptions and inform you of the correct actions to take should you suspect someone is at risk.
Please note: You can complete the induction section as a 'guest'. To complete the rest of the course you will need to create an account.
Safeguarding in Health
E-learning for healthcare – Safeguarding Children and Young People
Delivered by Health Education England e-Learning for Healthcare (HEE e-LfH) in partnership with the Royal College of Paediatrics and Child Health (RCPCH). The e-learning aims to meet statutory training requirements so that healthcare providers can ensure their teams are up-to-date with the issues surrounding Child Protection.
Parental Substance Misuse
Parental Substance Misuse e-learning
This free course explores parental substance misuse, its effects on children and parenting capacity and the implications for social work practitioners.
This e-learning resource is targeted at Children's Social Care workers to help them work more confidently with families where parents are misusing drugs.
Home Office - Modern Slavery - First Responder Training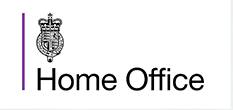 As a First Responder you are from an organisation authorised to refer potential victims of modern slavery into the National Referral Mechanism (NRM). Your role is to identify and refer potential victims of modern slavery into support, where appropriate. Doing so will often be challenging and you may have to deal with complex situations. This programme provides guidance on how to spot the signs of modern slavery, and what to do when you come across a potential victim of modern slavery. This programme aims to give you confidence to follow procedures swiftly and with compassion.
Please access the training through this link: 
https://policingslavery.co.uk/FirstResponderTraining/
To find out more about modern slavery and/or make a NRM referral to the Single Competent Authority, please go to:  Report modern slavery – GOV.UK
Please note: All the above training are not delivered or commissioned by the Safeguarding Children Partnerships of LLR
You can now follow us to see our professional learning videos and news
on YouTube:  LLR Safeguarding Children Partnerships - YouTube
and Twitter: LLR SCPs Training