Quality Assurance for Safeguarding Children Learning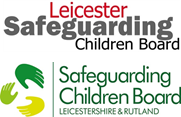 Quality Assurance of Safeguarding Children's Training
The Local Safeguarding Children Board has a responsibility to "monitor and evaluate the effectiveness of training, including multi-agency training, to safeguard and promote the welfare of children" (Working Together, 2015).
A quality assurance process has been developed, which involves identifying a course for evaluation and selecting  a number of course delegates to look at the delegate's  initial knowledge of the course subject, whether there has been change in practice, and whether the acquired skills/knowledge has become embedded into practice. The evaluation will take place over a 6 month period, and a wide range of methods will be used including questionnaires, telephone and face-to-face meetings with delegates and their managers as well as trainers where relevant.   
The results will be analysed and reported to the Safeguarding Effectiveness Group. This quality assurance process is a separate activity to the course monitoring that will take place.

Please download the Quality Assurance Process documents below.