A Fortnight of Learning Focused on Voluntary and Community Sector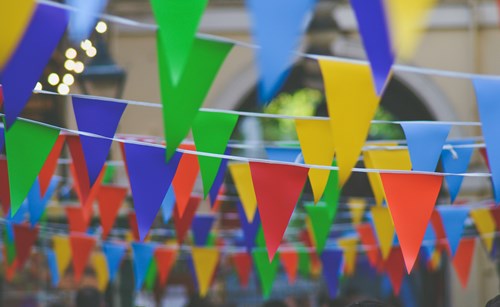 Festival of Learning: Safeguarding In Practice 13th - 24th September 2021.
Click Here to Watch the Opening Session
Click Here to Watch The First Day's Training :An Overview of MARF
How the Statutory, Voluntary and Community Sector Work Together to Safeguard Children
This conference will look at the 'Safeguarding System' across Leicester, Leicestershire, and Rutland and how this works from early help and prevention through to child protection across partner agencies and in particular the important part that the voluntary and community sector plays.
It will also look at the Business Plan Priorities of the Safeguarding Children Partnerships and consider the role of all agencies including the VCS.
SCP Business Plan Priorities:
1) Safeguarding Babies
2) Child Mental Health & Emotional Wellbeing
3) Domestic Abuse and Child Safeguarding
4) Risk outside the Home/Contextual Safeguarding
5) Safeguarding Children from Diverse Backgrounds.
13 - 24 September 2021 A fortnight of Training and Networking: Online Program
There will be a series of learning and networking opportunities throughout the 2 weeks and you are welcome to book on to as many as you choose. Please contact us if you would like to be presenting as a part of networking sessions on lscptraining@leicester.gov.uk
click here to register - tickets are open until 23rd September
The Programme: 13-24 September 2021
Dear Colleagues,
Thank you for registering for the Festival of Learning Event. Please see the detailed program of the delivery planned with the links to attend each session. For some sessions you will need to register before the day as the places are limited – these are clearly shown in the programme.
In addition - the links and programme for each day will be sent out the day before from lscptraining@leicester.gov.uk please look out for them.
WEEK ONE

Monday 13th September

09:30 – 11:00

Festival of Learning - Opening Session

Liz Dunn - LLR SCP

Clare Fillingham – The Bridge

James Fox - L&R SCP

Anna Maudsley -YMCA

Welcome to the Festival of Learning!

This session will set the scene, explain how the Festival will work and outline the exciting opportunities available.

It will look at how the voluntary and community sector form part of the Safeguarding Children Partnerships across LLR and start the conversation about how important it is for all agencies to Work Together to Safeguard Children.

Click here to join the meeting

 

11.30 – 12.30

An Overview of the Multi Agency Referral Form (MARF)

Liz Dunn – Safeguarding Learning Project Officer – LLR SCP

This Session will give an insight into how to make a referral using the MARF. It will look at the key questions that MARF requires you to answer – and why.

Click here to join the meeting

 

13.30 – 15.00

Adverse Childhood Experiences -

The Resilience Film

Private Showing 1 (30 places)

 

 

 

'The child may not remember, but the body remembers'

The Safeguarding Children Partnerships of Leicester, Leicestershire & Rutland (LLR) with the Violence Reduction Network (VRN) would like to introduce the powerful documentary 'Resilience' by James Redford which delves into the science of Adverse Childhood Experiences (ACEs) and an approach used in some areas of the United States to try to prevent this.

This session is repeated on 22/09/21

Places are limited and so to attend this session you must register via this link:

Private Showing of The Resilience Film - Adverse Childhood Experiences Tickets, Mon 13 Sep 2021 at 13:30 | Eventbrite

 

Tuesday 14th September

09.30 – 12.00

Safeguarding Legislation – Awareness Session

Jill Webb Training

This session is an overview of legislation linked to safeguarding.  It will be an interactive session using quizzes and group work. Suggestions for key websites to embed the learning will be provided for post session reference.

Places are limited and so to attend this session you must register via this link:

Safeguarding Legislation - Awareness Session (PART OF FESTIVAL OF LEARNING) Tickets, Tue 14 Sep 2021 at 09:30 | Eventbrite

 

10.00 – 11.30

ICON Session

Claire Turnbull – Designate Nurse Safeguarding Children and Adults LLR

Natalie Whyte - Parent Partnership

 

This session is designed to equip you with knowledge and information about ICON: 'Babies cry, you can cope' so that you can share it with your staff or volunteers to help them to have discussions with parents and carers.

This session is repeated on 23/09/21

10.00 – 11.30

UHL – Hospital Safeguarding processes

Michelle Kelly – Senior Specialist Nurse Safeguarding Children

 

The University Hospitals of Leicester are a key partner in safeguarding children. Join this session to find out their role and reach when safeguarding children.

This session is repeated on 22/09/21

13.00 – 14.45

PREVENT

Sean Arbuthnot & Nicola Benyahia

This session will begin by looking at the current situation with PREVENT, nationally and locally. We will then hear from a speaker who understands the tragic consequences and impact of radicalisation.

13.30 – 15.00

Risks outside the home: Contextual Safeguarding

Michelle Kelly – Senior Specialist Nurse Safeguarding Children

 

Have you heard of Contextual Safeguarding? Do you know what it means?

Why are people now talking about risks outside the home – or extra-familial harm?

Join this session and all will be revealed……

Click here to join the meeting

 

16.00 – 17.00

Networking Session

Tbc

This is a session where agencies can come along and share with those attending a brief overview of their service. It is an opportunity to let others know how you support children and families and the safeguarding agenda.

If you would like to spend 3-5 minutes talking about your service/agency please let us know by e-mailing: lscptraining@leicester.gov.uk

Wednesday 15th September

09.00 – 09.30

Families affected by imprisonment

Esther Jones

 

Parental imprisonment is one of 10 Adverse Childhood Experiences and is associated with a fivefold increase in exposure to other ACEs.

Have you ever thought specifically about the ways in which parental imprisonment can impact on a family?

This session will provide a super-quick intro into the impacts of imprisonment on families and provide a few ideas on how you can support affected families through your professional practice.

Click here to join the meeting

 

09.30 – 12.30

Designated Safeguarding Lead (not schools)

Session 1 of 3 Tracy Charlton

 

This is a course for any designated safeguarding lead/officer or equivalent across the broad spectrum of VCS services and other agencies. You must attend all 3 sessions. It will not cover safeguarding awareness but will look at the role and responsibilities of a safeguarding lead within an organisation.

Places are limited and so to attend this session you must register via this link:

MA Designated Safeguarding Lead 3sessions (DSL)[Not Schools] Tickets, Wed 15 Sep 2021 at 09:30 | Eventbrite

 

10:00 – 11:00

Keynote Speech: WILLMA KING

 

National Safeguarding Learning and Development Manager - Church of England

 

What is it that makes VCS Valuable Concerning Safeguarding?

 

What is it that makes VCS Valuable Concerning Safeguarding?

 

The Safeguarding Partners of Leicester, Leicestershire and Rutland are really excited to welcome Willma King to deliver the Keynote Speech.

Willma is a Social Worker by profession specialising in safeguarding and child protection (please see Biography attached). Her experience to date includes working within the Voluntary and Community Sector at different levels throughout her career. Willma has strong links to LLR and will talk about why the VCS is so important in safeguarding.

Click the link below to join the Zoom meeting:

https://churchofengland-org.zoom.us/j/97970378655?pwd=WG0vZXM3cERVYXhoVjE1djVyMFpJUT09

Meeting ID: 979 7037 8655            Passcode: 143071

 

12.00 – 12.30

Overview of the CFWS in Leicestershire County Council

Louise Pettitt

The Children and Family Wellbeing Service is the early help group of services that Leicestershire County Council offer. Would you like to know what they are and how to access them? Come along to this session and find out.

This session is repeated on 20/09/21

Click here to join the meeting

 

14.00 – 14.30

Changes in Keeping Children Safe in Education 2021 (KCSIE21)

Simon Genders & Ann Prideaux

Safeguarding in Education

 

The key document for schools – 'Keeping Children Safe in Education' has been updated. These changes come into force on 1st September 2021.

Join this session to learn about the changes.

This session is repeated on 20/09/21

Click here to join the meeting

 

14.00 – 17.00

Safeguarding Responsibilities for Smaller Charities and Community Groups

Clare Fillingham – The Bridge

Chair of the VCS SCP SubGroup

Are you trying to set up a club or group? Or a small charity? Do you know what your safeguarding responsibilities are? Do you know how to find out?

This session will outline how smaller charities and community groups can meet their safeguarding responsibilities.

Click the link below to join the Zoom meeting:

https://us06web.zoom.us/j/89232732135?pwd=Sk55T1RYd1lMeFFicFp1eWM4WGFtUT09

Meeting ID: 892 3273 2135          Passcode: 628441

 

16.00 – 18.00

Signs of Safety Introductory Briefing

Gill Graham - Leicestershire County Council

If you work with children, you may have heard of Signs of Safety. This is a model for working with children and families and this session will help you to understand what it is and how it is being used across Leicester, Leicestershire and Rutland.

Click here to join the meeting

 

Thursday 16th September

09.30 – 12.00

Multi Agency Meetings – What are they for?

Tejal Gorania – Leicester City Council

Liz Dunn – Safeguarding Partnerships LLR

When you are working with a child who needs support and services then you will possibly be invited to a multiagency meeting about that child. This can be daunting. This session will look at how you should prepare for that meeting, the purpose of the meeting and the roles and responsibilities of those who are at the meeting. Suitable for those working across LLR.

10.00 – 13.00

Triple P – the County Approach

(This covers the approach in Leicestershire (not Leicester City or Rutland))

Parina Ahmed – Leicestershire County Council

Triple P is the Positive Parenting Programme which is used across Leicestershire. This session will cover 3 different areas of work:

10.00 – 11.00 Triple P Primary;

11.00 – 12.00 Triple P Stepping Stones; and

12.00 – 13.00 Triple P Teens.

It will explain how this approach is used across Leicestershire (Not Leicester City or Rutland) with children and their families.

You are welcome to join the whole 3 hours – or just join the session for the age group relevant to your work - at the correct time.

Click here to join the meeting

 

13.30 – 14.30

Early Help in Leicester City

Emma Ward – Troubled Families Programme Manager, Leicester City Council

This session will help you to understand what the Early Help and Prevention Service offers to support families in their aspirations to achieve better outcomes for themselves.  Linking directly with professionals and signposting to a range of opportunities the Leicester City EH&PS strives to create a whole family, multi agency working approach throughout all Teams within the service.

This session will highlight the journey of support including how to become a lead practitioner with the support of frontline staff.

 

15.00 – 16.00

Voluntary Action LeicesterShire (VAL) – Information Session

Paul Ackroyd - VAL

Voluntary Action Leicestershire (VAL) provides advice, support and training to charities and community groups across Leicester and Leicestershire. They help charities to reach their potential and continue delivering vital services within local communities.

Come along to this session to find out how they could help you and/or your organisation.

Friday 17th September

09.30 – 12.30

SMARTer Safeguarding:

Smart Safeguarding Plans

Tracy Charlton

Why do safeguarding practice reviews regularly raise concerns about the lack of clear and timely outcomes, lack of focus over optimism? In situations of multiagency working, SMART planning can help professionals from all agencies to understand their own and other agency's responsibilities. This session will give you the opportunity to focus on what planning SMART means and how to apply this to practice, so that you can easily review existing Child Protection or Team Around the Family Plans.

Places are limited and so to attend this session you must register via this link:

SMARTer Safeguarding :SMART safeguarding plans.PART OF FESTIVAL OF LEARNING Tickets, Fri 17 Sep 2021 at 09:30 | Eventbrite

 

10.00 – 11.00

 

Rutland Early Help Offer

Suzanne White & Ceri Mutton

Rutland County Council

This session will give participants an understanding of the range of Early Help services and support available to children, young people, and families in Rutland. It will also focus on 'how to make a good referral' and give participants the opportunity to learn about new developments.

This session is repeated on 23/09/21

Please click the link below to join the Zoom Meeting:

https://protect-eu.mimecast.com/s/gkB1CZ8p1toWxABFzlGmt?domain=us06web.zoom.us

Meeting ID: 852 1974 5466     Passcode: 950823

11.00 – 12.00

 

Leicester City Collaborators – Network Session

Butterfly Consultancy

Leicester City Collaborators is an innovative idea to link together different agencies who work with children in Leicester City to develop a programme of shadowing/inter-agency working opportunities to support worker's development and understanding of how other agencies work.

Come to this networking session to find out about this scheme and how you can be involved.

 

13.30 – 14.30

How does Children's Social Care Work?

Plenary Session

Panel

 

It's so frustrating when you have concerns about a child, and you can't understand why nothing appears to be happening. Come along to this session to see some frequently asked questions answered by a panel of managers who work with referrals as they arrive in social care.

Panel:

Dawn Ballard & Jane Clarke Leicestershire CC; Feroza Ladd & Rosie Carpenter Leicester CC + tbc from Rutland
WEEK TWO

Monday 20th September

10.00 – 10.30

Changes in Keeping Children Safe in Education 2021 (KCSIE21)

Simon Genders & Ann Prideaux

Safeguarding in Education

 

The key document for schools – 'Keeping Children Safe in Education' has been updated. These changes come into force on September 1st, 2021.

Join this session to learn about the changes.

This session is a repeat of the one delivered on 14/09/21.

11.00 – 11.45

The Amber Project

Natalie Thorne – Living Without Abuse (LWA)

 

Do you know what the Amber Project is or does? If not come along to this session to find out.

13.30 – 14.30

 

Serious Violence – what is happening to reduce this across LLR?

Dr Stevie-Jade Hardy – Violence Reduction Network

This session will look at:

·       Serious violence and the work/approach of the Violence Reduction Network (VRN)

·       Causes of serious violence (risk and protective factors)

·       Effective strategies

 

14.30 – 15.00

Overview of the CFWS in Leicestershire County Council

Louise Pettitt

The Children and Family Wellbeing Service is the early help group of services that Leicestershire County Council offer. Would you like to know what they are and how to access them? Come along to this session and find out.

This session is a repeat of the one delivered on15/09/21

 

15.30 – 17.00

Relationships Matter: Reducing Parental Conflict Across Leicestershire

Ellie Lowe – Service Manager CFWS Leicestershire County Council

Conflict in parental relationships is a normal process however if it is frequent, intense, and unresolved it can have a damaging impact on children.

This session will share the approach that is being actioned In Leicestershire (not Leicester City or Rutland) to reduce parental conflict.

 

Tuesday 21st September

09.30 – 13.00

Anti-Discriminatory Practice

Paul Harrison – Phasic Ltd

People who work or volunteer with children and families across LLR will understand that anti-discriminatory practice should thread through everything we do. This session looks at how we can achieve that goal.

Places are limited and so to attend this session you must register via this link:

Anti Discriminatory Practice (PART OF FESTIVAL OF LEARNING) Tickets, Tue 21 Sep 2021 at 09:30 | Eventbrite

 

 

10.00 – 11.00

Networking Session

Tbc

This is a session where agencies can come along and share with those attending a brief overview of their service. It is an opportunity to let others know how you support children and families and the safeguarding agenda.

If you would like to spend 3-5 minutes talking about your service/agency please let us know by e-mailing: lscptraining@leicester.gov.uk

 

13.30 – 14.30

Introduction to the SEND Local Offer in Leicestershire

Karen Hall – SEND Family Information Worker – Leicestershire CC

What is the Local Offer for SEND? What does this mean and how can you access it?

Come along and find out about the SEND Local Offer in Leicestershire. (Not Leicester City or Rutland)

15.00 – 17.00

When a child dies: Reviewing child deaths and support for families

(Child Death Overview Panel)

 

This session will look at what happens when a child dies and how families are supported.

Wednesday 22nd September

09.30 – 12.30

Designated Safeguarding Lead (not schools)

Session 2 of 3 Tracy Charlton

 

This is a course for any designated safeguarding lead/officer or equivalent across the broad spectrum of VCS services and other agencies. You must attend all 3 sessions. It will not cover safeguarding awareness but will look at the role and responsibilities of a safeguarding lead within an organisation.

 

10.00 - 11.00

Leicester City Early Help Broader Offer

Emma Ward – Troubled Families Programme Manager, Leicester City Council

Enabling a sustainable response to the Early Help agenda across the City the Supporting Families team alongside the EH&PS has created a number of opportunities for organisations and individuals to be engaged in the priorities and be supported to drive their family work forward.

These include the Innovation Fund, Networks working together, a multi agency WFD LTD programme and External EHA recording.

Come along to this session to find out what is on offer.

 

10.00 – 12.00

Practitioners ADHD Toolkit

(Session 1 of 2)

Ian Hall

 

This Course is for frontline workers or volunteers who work with children who have/or could have ADHD and aims to give front line practitioners a greater knowledge and understanding of ADHD and its impact. It will share practical day to day ideas and strategies to help positive engagement with families. The course is in several parts over 2 weeks and combines e-learning and live webinar elements.

Places are limited and so to attend this session you must register via this link:

Practitioners ADHD Toolkit Training (PART OF FESTIVAL OF LEARNING)2 sesions Tickets, Wed 22 Sep 2021 at 10:00 | Eventbrite

 

12.00 – 12.30

Safeguarding in Leicestershire Partnership Trust (LPT)

Roma Boobyer - Senior Safeguarding Practitioner (LPT)

 

This session will look at the services provided within Leicestershire Partnership Trust and how they work together internally and externally to safeguard children.

13.00 – 16.00

Domestic Abuse and its impact on Children

Tammy Clinton-Harris - Senior Service Manager (LWA)

 

Research tells us that domestic abuse in the home has a negative impact on children. This session will cover the indicators and impacts of domestic abuse and will talk about the Living Without Abuse (LWA) services available for children across Leicester, Leicestershire and Rutland.

 

13.30 – 15.00

UHL – Hospital Safeguarding processes

Michelle Kelly – Senior Specialist Nurse Safeguarding Children

 

The University Hospitals of Leicester are a key partner in safeguarding children. Join this session to find out their role and reach when safeguarding children.

This session is a repeat of the one delivered on 14/09/21

13.30 – 16.00

Allegations against Adults (LADO)

Jude Atkinson – Leicester CC (LADO)

This session will provide an overview of the procedure for managing allegations against members of staff. It will provide information about the role of the Local Authority Designated Officer (LADO) and how to report concerns and access guidance. (This is for those who work or volunteer within Leicester City Only)

Places are limited and so to attend this session you must register via this link:

 Allegations against Adults (LADO) - Staff who work in Leicester City only Tickets, Wed 22 Sep 2021 at 13:30 | Eventbrite

 

16.30 – 18.00

Adverse Childhood Experiences -

The Resilience Film

Private Showing 2 (30 places)

 

 

 

'The child may not remember, but the body remembers'

The SCPs with the Violence Reduction Network (VRN) would like to introduce the powerful documentary 'Resilience' by James Redford which delves into the science of Adverse Childhood Experiences (ACEs) and an approach used in some areas of the United States to try to prevent this.

This session is a repeat of the one delivered on 13/09/21

Places are limited and so to attend this session you must register via this link:

Private Showing of The Resilience Film - Adverse Childhood Experiences Tickets, Wed 22 Sep 2021 at 16:30 | Eventbrite

 

Thursday 23rd September

09.30 – 13.00

Designated Safeguarding Lead (DSL) – Refresher

Paul Harrison - Phasic

This is a session for DSLs from the VCS who have previously completed the full training so that they can update, refresh and build on existing knowledge and skills.

Places are limited and so to attend this session you must register via this link:

Designated Safeguarding Lead REFRESHER (DSL)(PART OF FESTIVAL OF LEARNING) Tickets, Thu 23 Sep 2021 at 09:30 | Eventbrite

 

10.00 – 11.30

Drug Awareness

Drew Jagger – Substance misuse recovery worker - Turning Point

This is an awareness session, to learn about the drugs and alcohol, how they impact on individuals, and it will focus on the harm reduction approach to drug use.

 

14.00 – 15.00

Rutland Early Help Offer

Suzanne White & Ceri Mutton

Rutland County Council

This session will give participants an understanding of the range of Early Help services and support available to children, young people, and families in Rutland. It will also focus on 'how to make a good referral' and give participants the opportunity to learn about new developments.

This session is a repeat of the one delivered on 17/09/21

Please click the link below to join the Zoom Meeting:

https://protect-eu.mimecast.com/s/zXqRCpZ71UxRyEKcPQjtf?domain=us06web.zoom.us

Meeting ID: 852 2736 4942         Passcode: 482630

15.30 – 17.00

ICON Session

Natalie Whyte - Parent Partnership

Claire Turnbull – Designate Nurse Safeguarding Children and Adults LLR

 

This session is designed to equip you with knowledge and information about ICON: 'Babies cry, you can cope' so that you can share it with your staff or volunteers to help them to have discussions with parents and carers.

Friday 24th September

10.00 – 13.00

Addictive Behaviours & Impactful Support

This session will focus on addictive behaviour relating to online experiences.  Enabling knowledge and skills to be enhanced and developed around social media, gaming, gambling, catalogues, online shopping and other focused behaviours that have been increased in response to societal pressures and of course reacting to the pandemic. 

Places are limited and so to attend this session you must register via this link:

Addictive Behaviours and Impactful Support (PART OF FESTIVAL OF LEARNING) Tickets, Fri 24 Sep 2021 at 10:00 | Eventbrite

 

14:00 -15:00

Closing Session