LSCB Training and Learning Events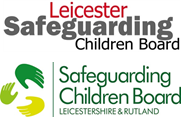 The LSCB is involved in supporting training and learning and offers a range of learning opportunities. 
The LSCB's support and fund the a number of different learning opportunities.
LSCB funded introductory 'Essential Safeguarding Awareness' training (for the private, voluntary and independent sector only) find out more.
---
The LSCB funds the coordination of an inter-agency safeguarding training programme which can be accessed by any practitioner who works with families in Leicester, Leicestershire and Rutland. Access the programme here.
---
The LSCB regularly holds large scale learning events to support learning for the children's workforce.
Previous Events:
27th October 2016 LLR LSCB Safeguarding Learning Event; Leicestershire Police Headquarters.
Leicester City and Leicestershire & Rutland Safeguarding Children Boards hosted a safeguarding learning event for practitioners, managers and organisational leads that work across Leicester, Leicestershire & Rutland.
A morning and afternoon session took place and included the following:
Thresholds.

Learning from Reviews.

Theatre presentation on Prevent. (Alter Ego - company that produced and performed Chelsea's Choice, focusing on radicalisation).
Access the agenda and presenter profiles here.
The presentation for the event can be found here.
---
7th July 2016 LLR LSCB Neglect Strategy Toolkit Launch Event
The event included key note speeches from NSPCC, local safeguarding practitioners and a theatre performance and was attended by over 200 delegates.
Footage from the Neglect Toolkit Launch Event, along with materials and the toolkit can be accessed here.
LLR LSCB multiagency safeguarding procedures are available here.
---
4th May 2016 Safeguarding Learning Event
The event covered the following areas:
Key messages emerging from National & Local Serious Case Reviews and SILP's, which includes vulnerability of non-ambulatory babies, compliance with procedures & policy, identification of physical abuse.

Understanding the role of the LADO (managing allegations about professionals)
The presentation can be found here.
The delegate pack which includes information on further resources provided at the event can be found here.